Some members of the special anti robbery squad have allegedly raped and killed a lady named Stella Ifeoma Abugu in their custody.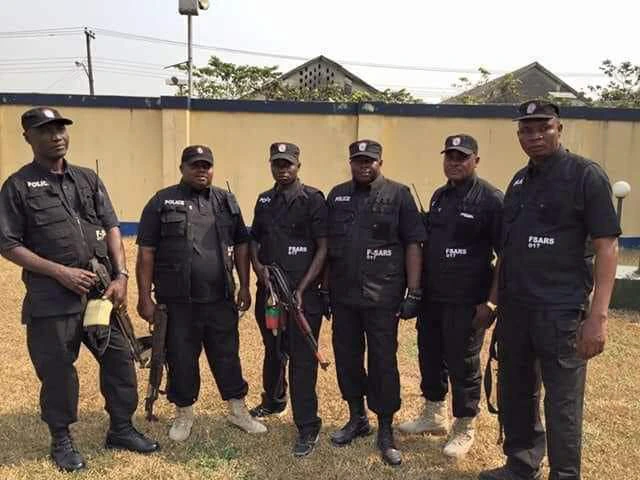 According to reports, the deceased was arrested in Wumba Village Abuja some days ago. The officers stormed the village with the intention of arresting the deceased fiancee named Afam Ugwunwa.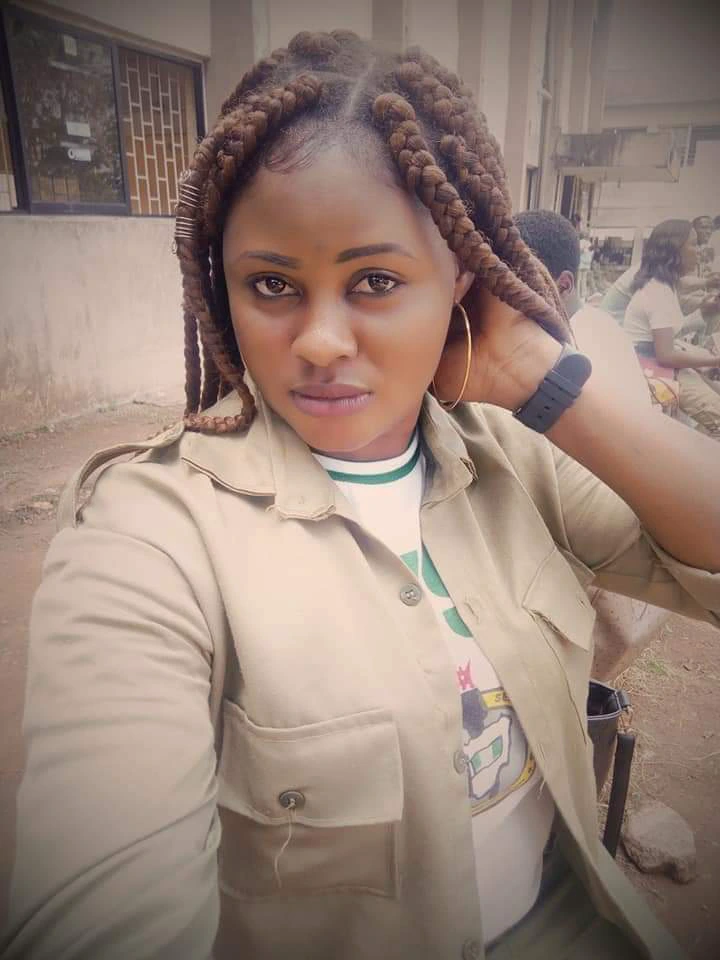 When they could not get Afam, they arrested Ifeoma instead. According to people who were present when she was taken away by this unknown men, Ifeoma was in perfect condition.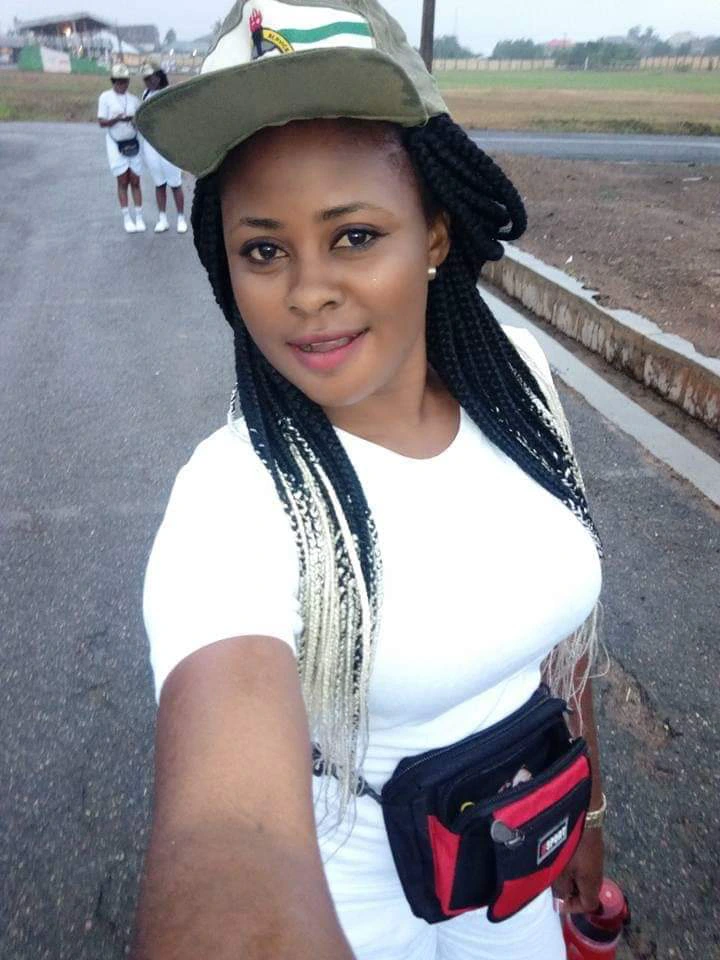 However, five days after they arrested her, she was confirmed dead. It was later reported the officers were on illegal duties. After various autopsy, it was discovered that the deceased was sexually assaulted before she died.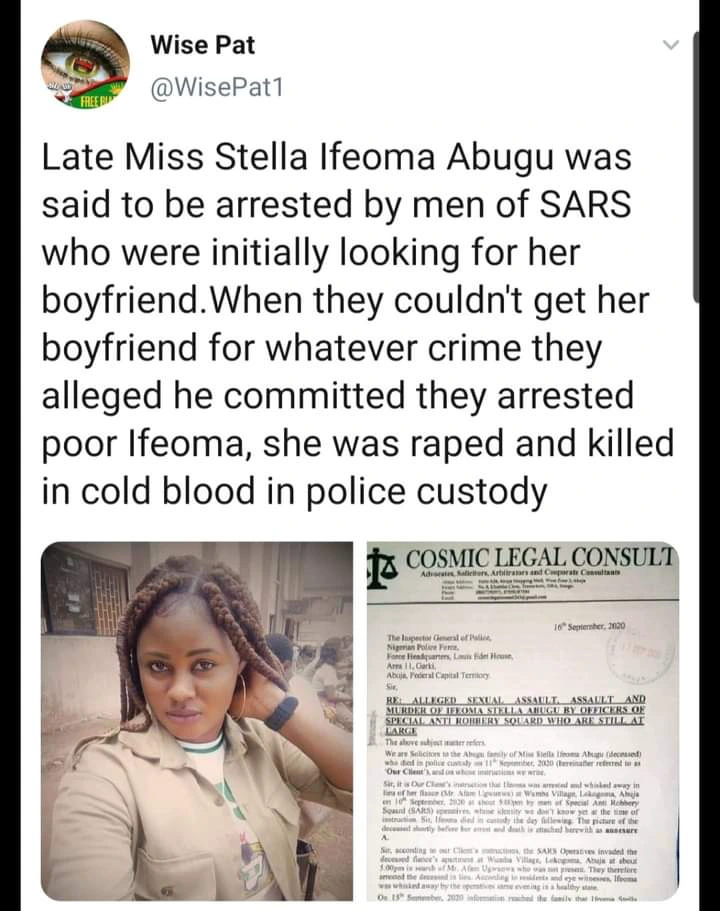 Her legal team are demanding that the authorities carry out the necessary investigations. The alleged officers are still walking free.